How We Started
ApartmentVestors was initially formed to provide a retirement income for our family.  Over the many years of business, we had amassed a lot of assets and equity, but those properties were never our main focus and did not provide for cash flow income.  As we sold our operating businesses, we were looking for a way to turn our assets into a retirement income.  We started by using our construction background to build new homes and sell them.  We made some good money, but it wasn't steady and predictable and every time we sold a home, we had to start over.  After doing a lot of research, we found commercial real estate and our investment world changed forever.
With single family homes and building, you buy a property, improve or build it, and wait to sell it to see how much money you're going to make or if you're going to make any money at all.  With multifamily real estate, you can make money when you buy it, make money while you own it, and make money when you sell it.  This seemed like a much better plan.
Unlike the single-family homes we'd built which were much more speculative, commercial real estate provided for so a steady-predictable income based on long operations history, equity growth, and leverage that single-family homes just can't.  Using multifamily assets, we've been able to monetize the equity we had by selling the non-cashflow producing real estate and turning it into cashflow producing real estate.  It's allowed us to create a steady income, protect our current equity, and actually grow the equity we have by using leverage.  On top of that, we now have tenants paying off our loans each and every month.
Why did we start ApartmentVestors?
We formed AparmtentVestors after being asked by friends, family, and business associates many times how they could get involved after watching us for a while.  ApartmentVestors was formed to allow others to get involved with us in investing in these awesome assets.  We wanted to give the individual investor, who doesn't have the experience and history that we have, the opportunity to take advantage of the benefits these large multifamily investments provide alongside us without having to have the millions of dollars in equity by themselves that is required to invest in these types of deals.  By partnering with like-minded individuals, it allowed us to take advantage of many more of the opportunities we've identified while allowing everyone to benefit.  It's a win/win situation for everyone.
The Principals
Gary Cullor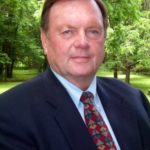 Business operator and owner, Gary Cullor has become successful in many business sectors.  A graduate of the University of Kansas, Gary received degrees in civil engineering and business administration.  With over 40 years as an independent business operator and owner, he holds a proven track record of success in the business world.
Gary's successful businesses have included limestone quarries in Kansas and Missouri, ready-mix concrete, asphalt, and fertilizer businesses, as well as a manufacturing and residential construction company.  Gary has also owned and managed real estate operations and holdings, farming and cattle operations, warehousing, rental homes, apartment communities, commercial shopping centers, and a hotel.
Aside from business management and real estate investing, Gary has served on boards, committees, and councils, dedicating his time to various associations.  He has served on the Southeast Kansas Economic Council and has also served as a Trade Mission Representative for the state of Kansas for the countries of Kenya, Sudan, South Africa, Australia, and New Zealand.  Furthermore, he has served as President of the Kansas Ready Mix Association and of the Kansas Limestone Association.  He also served in the Kansas National Guard and obtained the rank of Captain and Commander of an Engineering Company.
Locally, Gary has provided support as President of Rotary, he's a former President of the Fort Scott Chamber of Commerce and has dedicated 16 years as a member of the Fort Scott, Kansas, school board.  Gary is the father of five children, has three grandchildren, and has been married to his wife Sally for over 45 years.
Spencer Cullor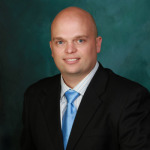 Real estate investor, business owner, author, speaker, and current Director of Commercial Acquisitions, Spencer Cullor has developed an extensive background in commercial, multifamily, and residential real estate.
A graduate of the University of Kansas, Spencer received his Bachelor of Science degree in business administration with an emphasis in marketing and finance.  With over twelve years' experience in real estate, including asset management for multifamily, retail, and office properties, he has developed skills in acquisitions, financial analysis, and underwriting, due diligence, asset management, marketing, property management, raising private money, construction, and investor relations.
Spencer has been a featured speaker on the topic of multifamily investing for several business organizations including the Mid-America Real Estate Investment Group.  Spencer has also been a featured author in publications such as Business Insiders, BiggerPockets, and Multifamily Insiders to name a few.
Spencer holds expertise in commercial, multifamily, and residential real estate.  He also spent several years as a home builder.  Using his skills in project management, raising private money, financial analysis, budgeting and accounting, construction, and contract management, he has successfully owned and managed multiple framing crews, has overseen numerous rehabilitations and flips of residential homes, multifamily properties, and started his own property management company specializing in multifamily and commercial properties.
In his first multifamily investment, he put together a private investment group to purchase, rehab, and improve the management to increase the value by over 75% and create cash flow of over $8,000 per month in under 18 months.  He has created over $5M in equity on multifamily investments in his first five years and grown a real estate portfolio to over $20 Million.
Aside from real estate, Spencer has worked in businesses of all sizes, from startups to Fortune 100s.  Working in the technology industry for software and telecommunication companies, Spencer used his marketing, sales, and business development skills to grow a healthcare business from $2M to $20M in sales in just three years.
Investor Testimonials
I was very hesitant to invest with ApartmentVestors after workign with other real estate investment companies who were only out for themselves.  ApartmentVestors has done exactly what they said they would and they really care about me, the investor.  It's the best investment I have ever made.  I only wish I would have invested more. – Mahavir

Investing with you and my IRA has been effortless.  You have worked so hard for all of us and it shows!  The investment and our experience have completely exceeded my expectations and I look forward to investing in more projects with you. – Elise

I can't believe how much you've changed our property for the better.  It looks awesome!  I am so proud to be an owner and investor.  The checks each quarter are nice too! – Melissa

We are so glad you purchased this property.  We were skeptical, but you have done everything you said you would and more.  It's amazing the transformation you've made.  We now use you as an example of how to turn a property around and improve the community.  We hope you purchase more properties in our city. – Officer Kirk, City of Gladstone

Thank you for letting me be a part of this investment. It's been awesome! I am so appreciative for all you have done for us. – Leonard